We sat down with 12-year-old YouTube sensation Emma Wright, also known as Narrowboat Girl, to find out her top 5 narrowboat moorings in the UK.
Devizes Marina Village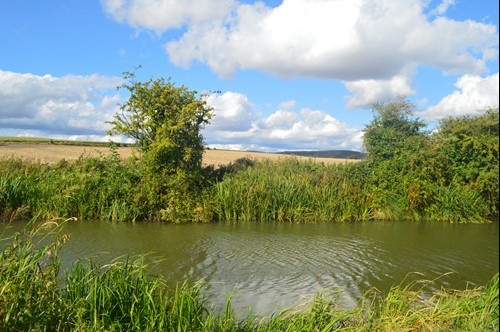 Devizes is a very pretty and special place. There's lots to see and we stayed there for two weeks.
It's in the middle of nowhere – there were no roads. It was our first canal mooring and I managed to take some beautiful photos while we were there.
One thing I noticed about Devizes is that its moorings are really shallow and there are lots of reeds and nettles. The Kennet and Avon Canal is a lovely canal but it's tough to moor on and sometimes it's hard to see where the bank is.
This isn't a big issue if you're only passing through Devizes or visiting for the day, but if you're planning on staying there for, say, two weeks, my advice would be to use a long gangplank when getting off the boat.
Hungerford
I'll always have fond memories of Hungerford. We stayed in the mooring there for two weeks during the summer when the weather was amazing.
This was where my interview with BBC Wiltshire took place, and where I saw a kingfisher for the first time!
Getting to the town by foot was easy, there was good access to shops and there were lots of pretty buildings in Hungerford itself, including St Lawrence's Church. It was also a great place to take the dogs, because there were big meadows and streams nearby.
We made a few lock buddies when we were in Hungerford and we found the people to be very helpful.
There's a visitor mooring which can get quite busy in summer, but we stayed right behind that, where it was a bit shallower. That was a great spot because it was slightly quieter, but we were still close to everything.
Pangbourne Meadow
We only moored here for one day because we only had a week's licence for the River Thames and we were travelling up to Goring.
Pangbourne Meadow had a massive towpath and it was quite a quiet environment. One of my favourite things about this mooring was the variety of beautiful wildlife there. There were these small and cute seagulls by our boat – however, they were feisty when it came to feeding them!
When we were in Pangbourne Meadow, we saw a few cruisers which looked like they were worth a lot of money. We felt very slow in our narrowboat!
Wallingford
It's very pretty in Wallingford. This mooring was in the centre of town and it was a unique mooring because of how hard it was to get out of the boat.
Generally, canals are higher or on the same incline as the land, but in Wallingford you had to climb up to get out of the boat. I found this quite fun!
There were lots of things to do here. There were charity shops, there was a Waitrose, there was a nice canal-side pub. We couldn't ask for much more!
The scenery was incredible. We saw a lot of rowing boats and there were swans everywhere. As narrowboat moorings go, it's got everything you need.
Thrupp
Thrupp is so picturesque. We moored here in Autumn when the temperature was perfect and the leaves were falling off the trees.
It's very well looked after – it has the nicest, cleanest facilities. There's also a real sense of community.
Thrupp is along The Oxford Canal, which is mine and my Mum's favourite canal in the UK. There are lots of nice canalside pubs where families can eat and mingle with others.
My favourites on the Oxford Canal included The Wharf Inn in Sunny Compton, The Folly in Oxford, The Greyhound Inn at Hawksbury Junction and The Barley Mow at Newbold.
Here's Emma's review of the Oxford Canal in more detail, which includes places to see, the pros and cons of the canal and more.
You can check out more of Emma's amazing videos and support her in creating more content by clicking on the links below.
YouTube: https://bit.ly/2FGYMoh
Twitter: https://bit.ly/2YGsliw
Facebook: https://bit.ly/2uAyUFw
Patreon: https://bit.ly/2FNYGeL
PayPal: https://bit.ly/2I4nzFC