With Valentine's Day on the horizon, it's the best time to discover some new destinations on your narrowboat with loved ones.
We've created and infographic of the UK's 15 most romantic narrowboat destinations to help you plan your journey.
To ensure you can enjoy your trip with ease, we've selected locations that have our listed date activities approximately within a 5-mile radius of your stop—making sure nothing is too far out of reach on your special journey.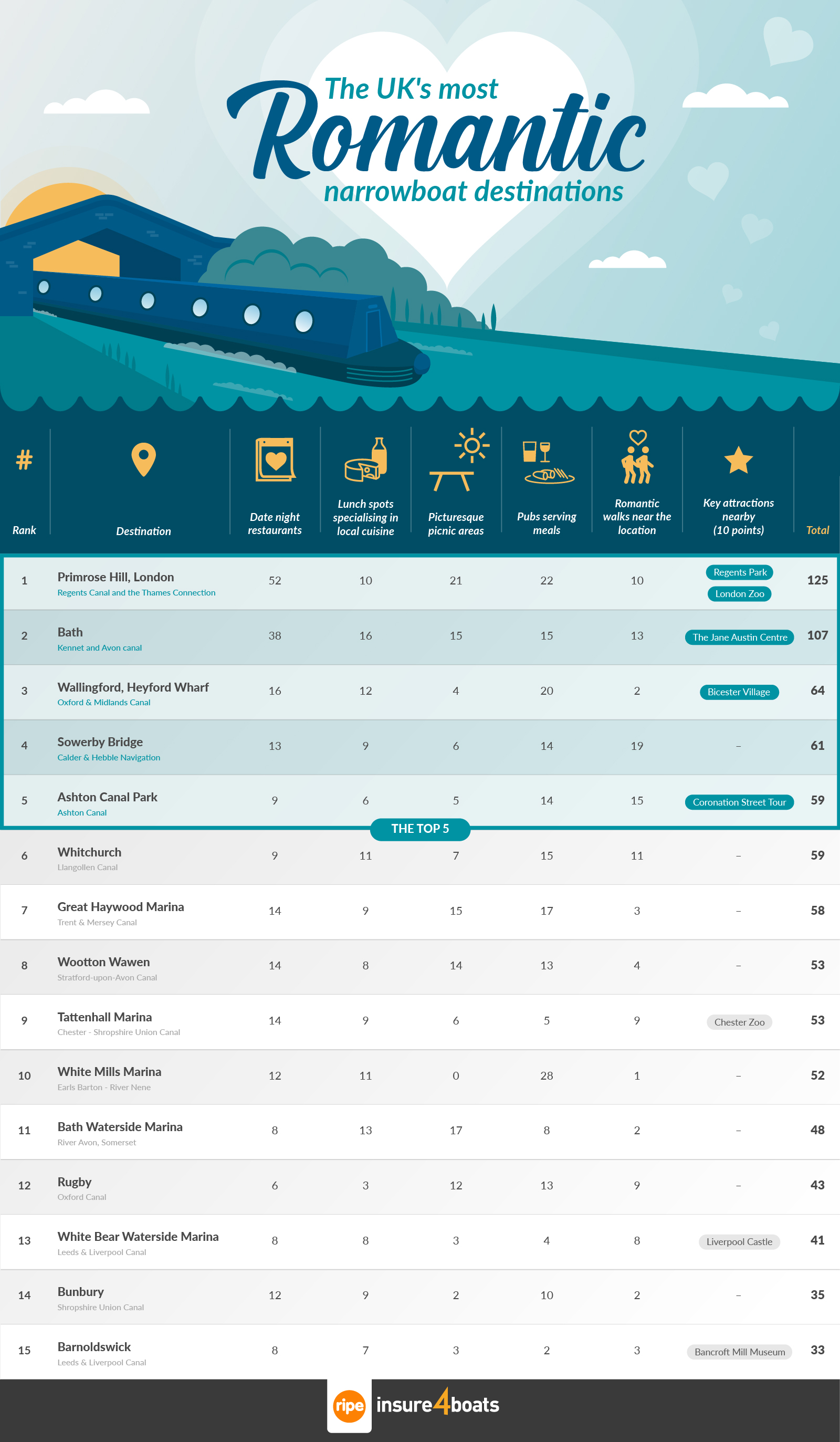 If you're looking to explore the waterways on your narrowboat this Valentine's Day, you need specialist narrowboat insurance.
At Insure4Boats, our narrowboat insurance will protect your boat against theft, accidental damage, malicious damage and salvage charges.
We also provide third party liability and offer protection for the contents of your narrowboat, as well as cover in the event of accidents or injuries.
Get an instant online quote today and find out how we can help.