Did you know on average, 2 people are rescued from their boats by the RNLI every single day? No matter how much boating experience you have, it's always a good idea to review boat safety rules before setting sail – especially as there are so many of them!
So, if you're a complete novice or a boating veteran here are 9 boat safety tips that could save your life.
1. Wear a life jacket
You'd be surprised how many people don't wear one! Even if you wear one most of the time, the small time you have it off while out on the deck could be the moment you fall overboard.
The British Water Skit & Wakeboard governing body gives further safety guidelines in a helpful PDF available here.
Just simply wearing any old life jacket might not be enough to save your life. Your life jacket should always fit snugly without being too tight – this way it won't slip off in the water, but you'll also have enough room to breathe!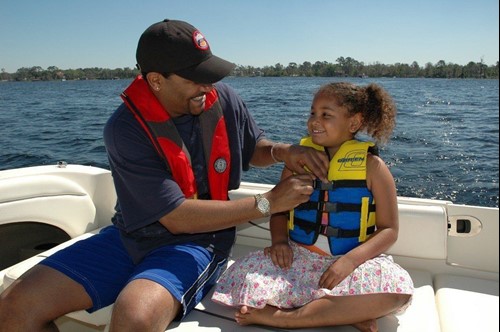 2. Lather up with suncream
We're all guilty of thinking the sun won't catch us out – especially in the UK. But, the sun is an unforgiving mistress, and combining it with the reflective properties of the water is a lethal combination. Even if you're ultra-careful about keeping yourself protected, you could still be damaging your skin without even realising.
When applying sun cream:
- Apply 30 minutes before going outside.
- Don't forget about the lips, ears, and other key spots.
- Reapply after getting wet and every 80 minutes
- Use a sun cream of at least 15 SPF
Once your sun cream regime is spot-on don't forget to pop on a hat and sunglasses on and then you're good to go.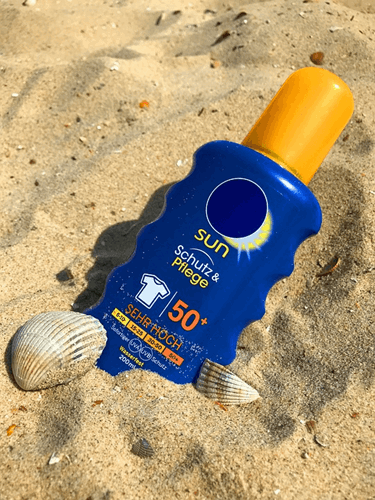 3. Boating and drinking is a no-no
As appealing as it might sound to sit back on deck with a cold beer in hand, you should be aware of the risks of drinking and boating. While drinking and boating isn't against the law like drink-driving, the results of taking it too far can be just as dangerous.
The reality is the probability of being involved in a boating accident doubles when alcohol is involved. Plus, the effects of alcohol are exacerbated by sun and wind – two things which are very often present in a boating setting.
For more information on drinking and boating, check out the Royal Yachting Association's advice on the subject here.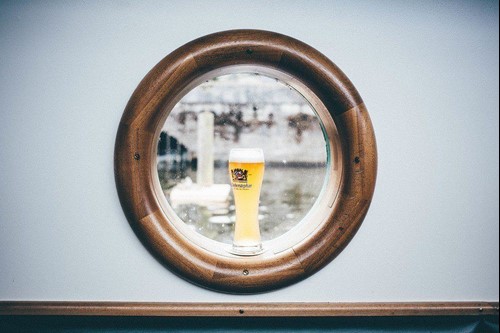 4. Look before you jump 
Jumping into the crisp blue water from the side of your boat is all too inviting. While this is great – especially on a hot day – you need to check the water is deep enough to do this. It doesn't take a genius to work out what could happen if the water is a lot shallower than you anticipated.
A further check should be on currents and weather, you don't want to be swept out to sea! The RNLI has further safety tips worth checking out here.
5. Tell somebody where you're going
Always tell others where you're going. Whether this is a family member or a member of staff at your local marina, make sure to tell them where you're planning on going and how long you plan on being gone.
This way, if something goes wrong while out on the water, they can raise the alarm if they get worried when you're not back on time, and help can get to you if you need it. Make sure to communicate to your shoreside contact if you're going to be back late – you don't want a fleet of lifeboats turning up to save you when you just lost track of time!
6. Keep in touch
It's worth bearing in mind your mobile phone might not be sufficient when trying to keep in touch with the land. While mobile phones work well inshore, they're no substitute for a working VHF radio when on the water. The best type is a fixed VHF with an aerial at the masthead, but even a handheld VHF will do the job.
Whatever choice you use to communicate with the land, the RYA have created a set of guidelines for calling for help if you need to – which hopefully you never will!
7. Designate an assistant skipper
If you're clued-up to the max on boat safety that's great, but if you're incapacitated in any way, there needs to be someone in-the-know who can take over. So, choose your assistant skipper wisely and make sure they're familiar with all aspects of your boat's handling, operations and general boating safety.
8. Correct clothing
It's no secret the British weather is unpredictable at the best of times, but combine this with the crisp, cold sea and you have a very chilly scenario. Keeping warm and dry is so important – once you start to get cold, your ability to think and function properly will deteriorate.
If you often get wet when boating, clothes made from man-made fabric are preferable to cotton which soaks up moisture and makes you cold. Even if you don't expect to get wet, always pack spare clothes so you can layer up if it's colder on the water than it was on the shore.
You could even go all out an get yourself a wetsuit, the RNLI has handy guidelines here.
9. Watch out for the silent killer

Over 30 boaters have died in the last 20 years from carbon monoxide (CO) poisoning, and it's often referred to as the 'silent killer' as you can't see, feel, smell or taste it. However, there are a few tell-tale signs you can look out for:
- Brown or yellow staining around or on appliances.
- Your appliances are difficult to light and keep alight.
- Increased condensation on the windows.
- A smell of exhaust fumes inside the cockpit or cabin.
Luckily, just because it's difficult for you to detect CO in the air doesn't mean an alarm can't. So, make sure you fit your boat with a carbon monoxide alarm and test it regularly like you would with a fire alarm. You can find guidelines on fitting this to your boat here: https://www.boatsafetyscheme.org/stay-safe/carbon-monoxide-(co)/placing-co-alarms/