You can travel the country by plane, train, car, bike or caravan – but none compare to seeing it by a narrowboat cruise. There are over 2,000 miles of navigable inland waterways to choose from, all with their own secrets and hidden gems.
Being organised and planning ahead will go a long way to helping you experience a seamless canal cruise. Whether you're cruising on your own or with a crew, you want the journey to be as stress-free as possible. So, here are our top tips on how to plan the perfect narrowboat cruise!
Plan your route and destination
It might seem obvious, but the first thing you need to do is decide where you want to go. Planning the journey's destination and working out how long it will take is the most important part of cruising. If you're travelling a long way, you need to work out how long the journey is going to take and factor in getting back!
Once you've done this, work out how much distance you want to cover each day – remember the maximum speed limit on the canal network is 4mph, and you need to allow for negotiating locks along the way. Don't spoil your idyllic cruise by doing too much in one journey – the last thing you want is to be panicking about getting back in time.
It's also important winter, to make sure there are no stoppages on the route you intend to take – you can do this by checking the Canal & River Trust's website.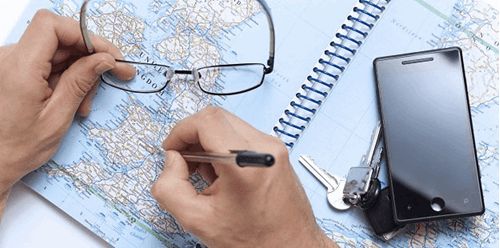 Break up your narrowboat cruise
If you're going on a long cruise, you also need work out where you're going to moor by checking for suitable stop-off points on your route – if you want to stay in a marina, book in advance to avoid disappointment.
Discover More: Canal boat holidays in the UK
Even if you have a shorter cruise planned, break it up by stopping along the way – plan these stops before you set off for a stress-free cruise. Of course, there are going to be places that you spontaneously decide to stop off at – you can always extend your cruise!
Get your vessel and supplies ready
Having your boat in tip-top condition will play a significant role in the way your narrowboat cruise takes shape. Before even leaving your mooring, give your narrowboat the once over by checking the engine, batteries, fittings and other working parts to make sure everything is in good working order.
As you would when going for a drive, make sure you have enough fuel – if you need to refill along the way, plan this into your route if you can't fill up before you leave.
When you're packing, make a checklist. This is a great way to ensure you have everything you need to enjoy a pleasurable trip.
Check the weather
Be mindful of the weather you cruise in. During the winter months, it's still safe to cruise the canal system, but as you'll already be aware, it's not the most sensible idea to cruise when the canals are frozen! For the rest of the year it's advisable to check the weather forecast for the day/days you intend to travel.
Narrowboating is fun whether it's raining or if there's sunshine. Dress for the conditions and take a jacket, even if you don't think you'll need it – we all know what the UK weather is like!
In case of emergency…
If you're unlucky enough to have a problem on your narrowboat cruise, it's worth making a note of making a note of marinas along your route that offer small repairs and maintenance services just in case!
Having a first aid kit on board is also a good idea in the event that you or your crew have an accident – there should also be a life jacket for everyone on board. If you're planning on cruising alone, we advise that you let someone know your route, estimated time of return, and your contact number.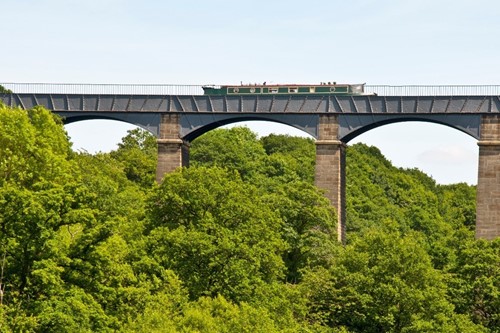 Finally, one of our biggest tips for enjoying a relaxing narrowboat cruise is taking out Specialist Narrowboat Insurance. Sailing your narrowboat should be fun and relaxing, but it can prove stressful and expensive if you're not properly protected.
Insure4Boats is one of the UK's leading specialist boat insurers. We offer tailored specialist narrowboat insurance, so you only pay for what you need. Get an instant online quote today and see how affordable peace of mind can be!