As spring draws nearer and the days get gradually longer, you might be starting to think about getting back out on your narrowboat.
But after spending winter hibernating, it's safe to say your narrowboat is going to need a touch of TLC before it's ready to set sail on the water again.
Getting your narrowboat ready for spring involves making sure everything's in tip-top condition now so that you and your boat are ready to go when conditions allow.
Below, we outline seven simple steps for getting your narrowboat ready for spring.
1. Service the engine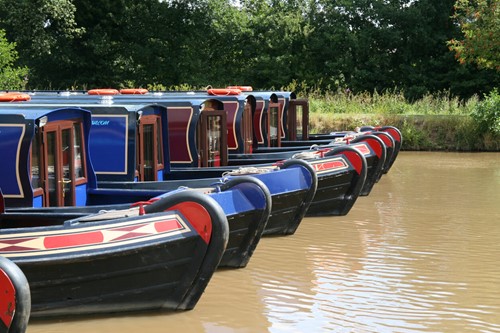 If you've never serviced your narrowboat engine before, you should. After all, a faulty engine could mean your entire narrowboat stops working—and you don't want that!
Servicing the engine is arguably the most important step you can take in getting your narrowboat ready for spring. A full engine service normally includes:
Replacing the oil filters
Changing the oil and coolant
Checking hoses and connections for general wear and tear
Checking fan belts and cables
Cleaning the engine mounts
This will help tackle some of the most common narrowboat engine issues, but you'll know a lot more about the specific requirements of your engine when you come to tackle it.
You might also want to think about adding a fuel conditioner or topping up the antifreeze, too (if that's something you normally use).
Given the time of year, it's also a good idea to visually check the engine and its surrounding pipework for any obvious leaks and frost damage.
Related: Narrowboat Engine & Gearbox Maintenance
2. Check the batteries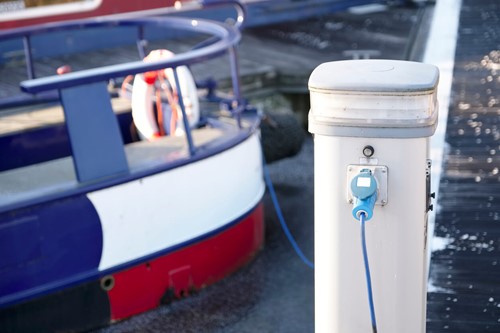 Unreliable and faulty batteries are another main cause of narrowboat breakdowns, especially after a period of limited or no use.
You might not check your batteries all too often normally, but it's an important step when getting your narrowboat ready for season.
To test your batteries properly, you'll need a multi-meter or battery tester. Before you test, remove any battery covers and leave them to stand without power for at least an hour.
You want to check that your batteries are holding a charge, and if you find you need to replace one, make sure you replace the whole bank at once.
Click the link to the handy article below for a more in-depth explanation on checking your batteries.
Related: How to test your batteries and use a multi-meter
3. Assess the plumbing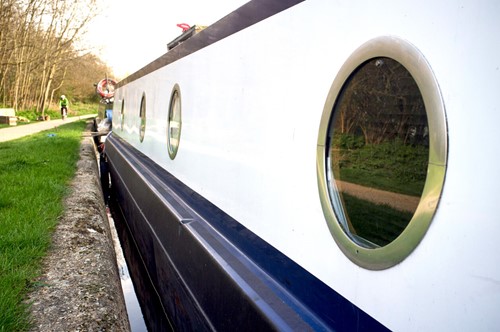 As a narrowboat owner, you'll know that leaks and pipe damage are common—no more so than during the winter. Leaving your boat moored in frosty, subzero conditions for months on end can throw up various issues.
So, assessing your boat's plumbing is an important step when getting your narrowboat ready for spring.
During the winter months, you'll have probably left the taps open, drained down and turned off the water system completely. So, in essence, you're doing the reverse of that in this step.
First, close the taps and switch the water pump back on. Then, turn the taps back on and let the water through. A good tip is to start with the tap closest to the pump, as this will help clear any air locks that have accumulated over winter.
You should also drain the water tank and disinfect it before refilling to stop the potential spread of bacteria, too.
Related: Guide To Plumbing Pipe Work On A Narrowboat
4. Clean out the bilge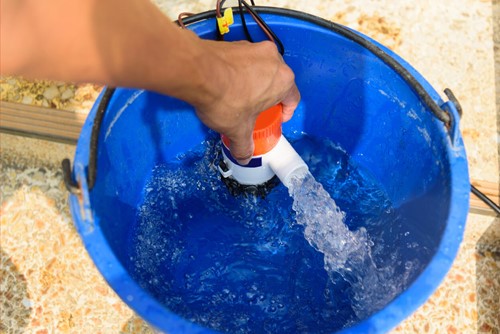 For those that don't know, the bilge is the lowest area of a boat. It's the whole area that sits directly above the base plate from bow to stern, below the sub-floors and engine.
Allowing the bilge to fill with water, oil, and other debris can be very dangerous. Going for large periods without cleaning out the bilge can lead to liquid and other unwanted bits seeping into the engine, which could be disastrous if not nipped in the bud.
To clean your narrowboat's bilge properly, you'll first need to invest in a bilge pump and use an accompanying product and degreaser, such as Owatrol. The job of a bilge pump is to remove any water that has collected in the bilges.
However, you must never dispose of oil or used bilge pumps in the waterways. Instead, you must find a suitable place to dispose of it on-land.
Related: How To Clean A Boat's Bilge In 7 Steps
5. Check the weed hatch
A weed hatch is a device used primarily to gain access to your narrowboat's propeller and shaft.
Though the specific design of your weed hatch will depend on your stern and engine configuration, the easiest and safest way to clear debris from the hatch and propellers is to
First, moor up and switch off the engine (which is likely to be the case anyway)
Remove the keys and isolate the batteries
Undo the weed hatch seal and reach down into the propeller area with your hand to feel around for removable debris such as weeds, leaves, rope and plastic bags—basically, anything that could have got trapped!
However, remember that the propeller is very sharp, and you could easily injure yourself if you're not careful during this step, so don't rush it.
Once the weed hatch is clear, replace the cover and reapply the seal, ensuring everything feels secure
Related: Ever Wondered What A Weed Hatch Is?
6. Quality check your cruising kit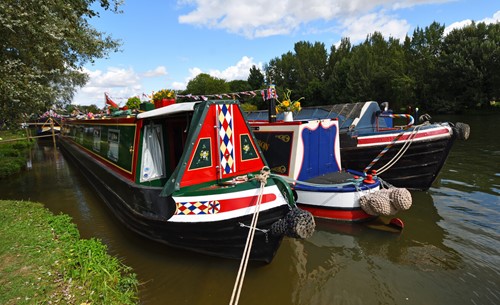 All narrowboats should have what's known as a 'cruising kit' on board. If you've been narrowboating for years, you've probably already got one. But when getting your narrowboat ready for spring, it's a good opportunity to quality check the various bits of kit you have.
Your cruising kit should include everything you'll need at different points on a cruise, so doing a thorough check of each item will help highlight whether you need to replace anything.
A typical narrowboat cruising kit might include:
Lock keys
Key floats
Mooring pins, hooks and chains
Fenders and buttons
Boarding ladders
Life jackets
These are just a few examples, of course. Check out the article linked below if you need further advice or inspiration regarding your cruising kit.
Related: Essential Cruising Equipment
7. Spring clean the boat and check appliances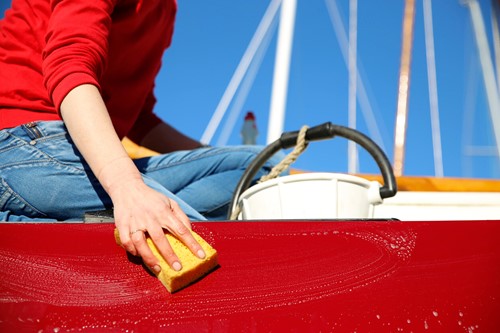 Just as you'd spring clean your home, your narrowboat should also get the same treatment in the run-up to spring.
When you were preparing for the winter just a few months ago, you will have probably removed all the soft furnishings and anything else that could be subject to damp and general damage during those months.
Well, now's the time to put it all back and give both the inside and outside of your narrowboat a much-needed refresh. Give surfaces a good wipe down and air out the main living spaces to eliminate that winter mustiness.
This is a perfect opportunity to check your narrowboat's general appliances, too. Check your gas connections (you might want to stock up on new canisters), test the smoke detectors, assess the toilet flush (or clean out the cassette), and test the power running through your boat, too.
The more time you spend on this now, the less faffing you'll do when spring arrives, leaving you more time to enjoy the things you love most about your narrowboat.
Related: How To Deep Clean Your Narrowboat
Looking forward to getting back out on your narrowboat this spring?
Now that your narrowboat is ready for the season ahead, you also need to make sure you have the right insurance.
At Insure4Boats, our specialist narrowboat insurance protects your boat against theft, accidental damage, malicious damage, and salvage charges.
We also provide third party liability and offer additional protection for the contents of your narrowboat, as well as cover in the event of accidents or injuries.
Click on the button below to learn more about our specialist narrowboat insurance and get an instant online quote today.

Related
The UK's Most Romantic Narrowboat Destinations
A Complete Guide To The UK Canal System