Yachting holidays provide the ultimate luxury experience. But, with so many beautiful hotspots to choose from, it can be tricky to decide where to set sail next. 
So, whether you're planning your next holiday or just looking to be inspired, read on to discover our top 10 yachting destinations across Europe.
1. Monaco
Known as the playground of the super-rich, Monaco is one of the most exclusive places on the planet. Almost a third of its 40,000-strong population are millionaires, and it's home to one of the world's most expensive streets, Avenue Princesse Grace (named after the late Crown Princess, Hollywood royalty Grace Kelly).
The city-state also hosts the annual Monaco Yacht Show – one of the world's largest and most anticipated superyacht showcases. So, it knows a little something about luxury and – by extension – how to entertain its visitors. If you're after unabashed indulgence, Monaco is the destination for you.
2. The French Riviera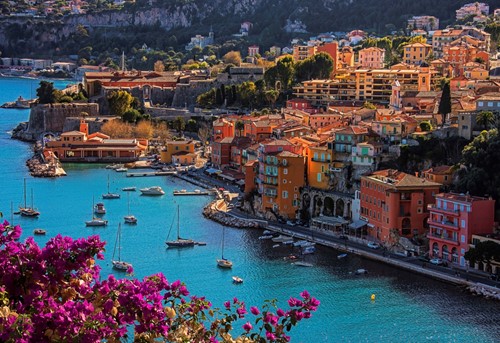 From Monaco, if you head west along the Côte d'Azur, you'll discover the old-school glamour of the French Riviera. Picturesque towns and villages line the coast, from the brightly-coloured seafront of Villefranche-sur-Mer to Nice with its famous flower market. This destination is also home to Antibes, the largest marina in the region, and Cannes, home of the annual film festival. The rich and famous have flocked to this stretch of coastline for decades, and it still possesses a luxurious, vintage charm that you'll find hard to resist.
3. The Dalmatian Coast, Croatia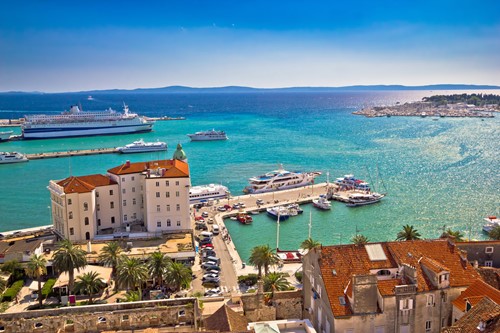 Croatia's western coastline – also known as the Dalmatian Coast – is a stunning location for a yachting holiday. Here, you can explore the country's shoreline, go island hopping, and explore some of Croatia's ancient architecture and buzzing nightlife. Most trips begin in Dubrovnik, the country's capital, which provides many of the locations for King's Landing in Game of Thrones. From there, you'll want to head to the walled Roman city of Split and the party island of Hvar – take a look at this article to see why.
4. Santorini, Greece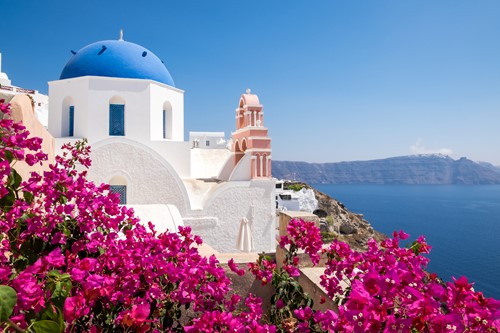 Santorini's beauty is revered the world over, thanks in no small part to its whitewashed buildings, bright blue rooftops, and brightly coloured flowers that line the hillsides. The island is strewn with charming streets and clifftop restaurants, providing the perfect spot to enjoy sunsets over the Aegean Sea. From here, you can even explore the neighbouring Greek islands like Mykonos – one of the latest locations that the jet set are flocking to.
5. The Amalfi Coast, Italy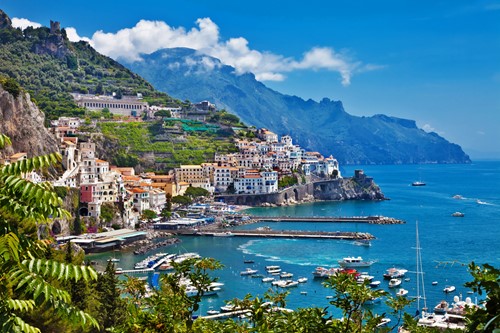 When you think of the classic Mediterranean landscape, chances are you'll picture the Amalfi Coast. Situated just south of Naples, this sun-kissed stretch is one of Europe's most visited spots. And with good reason, it seems – the area offers delicious scenery, clear waters, and some of the best people-watching you'll ever experience. Oh, and it's the home of the Aperol Spritz. This place oozes class and glamour, with cobbled streets lined with fashionable boutique shops and family-run trattorias that sit easily alongside a wealth of Michelin-starred establishments.
6. Montenegro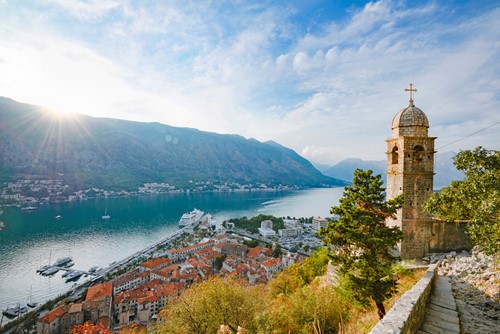 Croatia's smaller neighbour Montenegro is a tale of two halves. One half is Kotor – an ancient fortified city that goes back to the Roman era and possesses that old-world charm. The other (just around the bay) is Tivat, the glitzy and glamorous yacht marina that has been completely redeveloped over the past few years. Both offer beautiful scenery and friendly locals you'll find it hard not to fall in love with.
7. Norwegian Fjords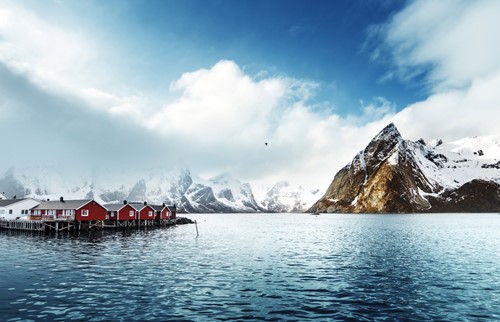 Norway may not be the obvious first choice when planning a yachting holiday. It's not famed for its warm sunshine or beaches, after all. However, if you're after rugged beauty and wildlife spotting, a trip down the Norwegian Fjords is a great option. The stunning capitals of Oslo and Copenhagen are also within easy reach, with fine dining and culture aplenty. And did we mention you may get a glimpse of the Northern Lights?
8. The Azores, Portugal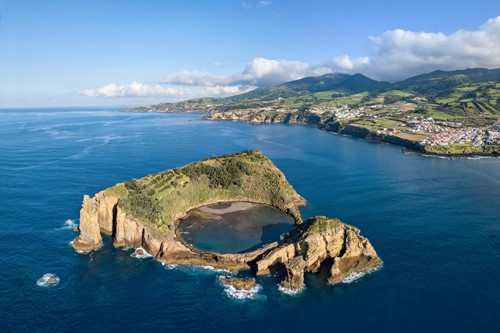 The Azores, a series of nine volcanic islands around 850 miles off Portugal's west coast, provide a spectacular destination for your next trip. They offer a dramatic kind of beauty akin to Lisbon or Porto, which is certain to captivate you. Check out this article for a full guide to the archipelago and why you should sail there.
9. The Balearic Islands, Spain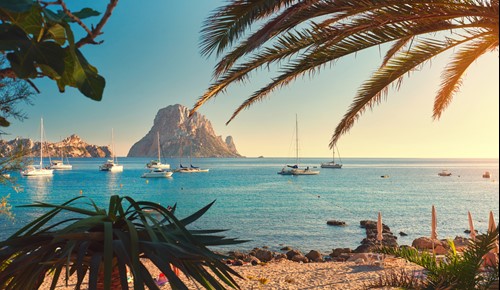 A solid favourite of UK travellers for decades, the Balearics – consisting of Ibiza, Majorca, Menorca, and Formentera – are the perfect mix of hedonism, relaxation, and stunning Spanish scenery. The sunsets here are legendary, as are the sundowners. But, whatever holiday you're after, these islands are unlikely to disappoint. Head to Ibiza for non-stop decadent parties, Menorca and Formentera for quieter fishing villages, and Majorca for something in between. The latter island's Serra de Tramontana mountain range – once named a UNESCO Heritage Site – is another local landmark well worth visiting.
10. Malta
Lastly, we head to Malta – a southern Mediterranean island just 121 square miles in size. However, what it lacks in footprint, it makes up for in elegance and historical beauty. Malta's capital, Valetta, was the European Capital of Culture in 2018, and it's clear to see why. The beautiful fortified city is home to dramatic Baroque architecture at every turn. Couple this with the island's stunning beaches and sunny-all-year-round climate, and you'll be hard-pushed not to make Malta your next yachting destination.
Wherever you decide to go on your next trip, don't forget to protect your yacht against issues like damage, theft, and third-party liability with our specialist yacht insurance. You can build a quote in minutes right here.